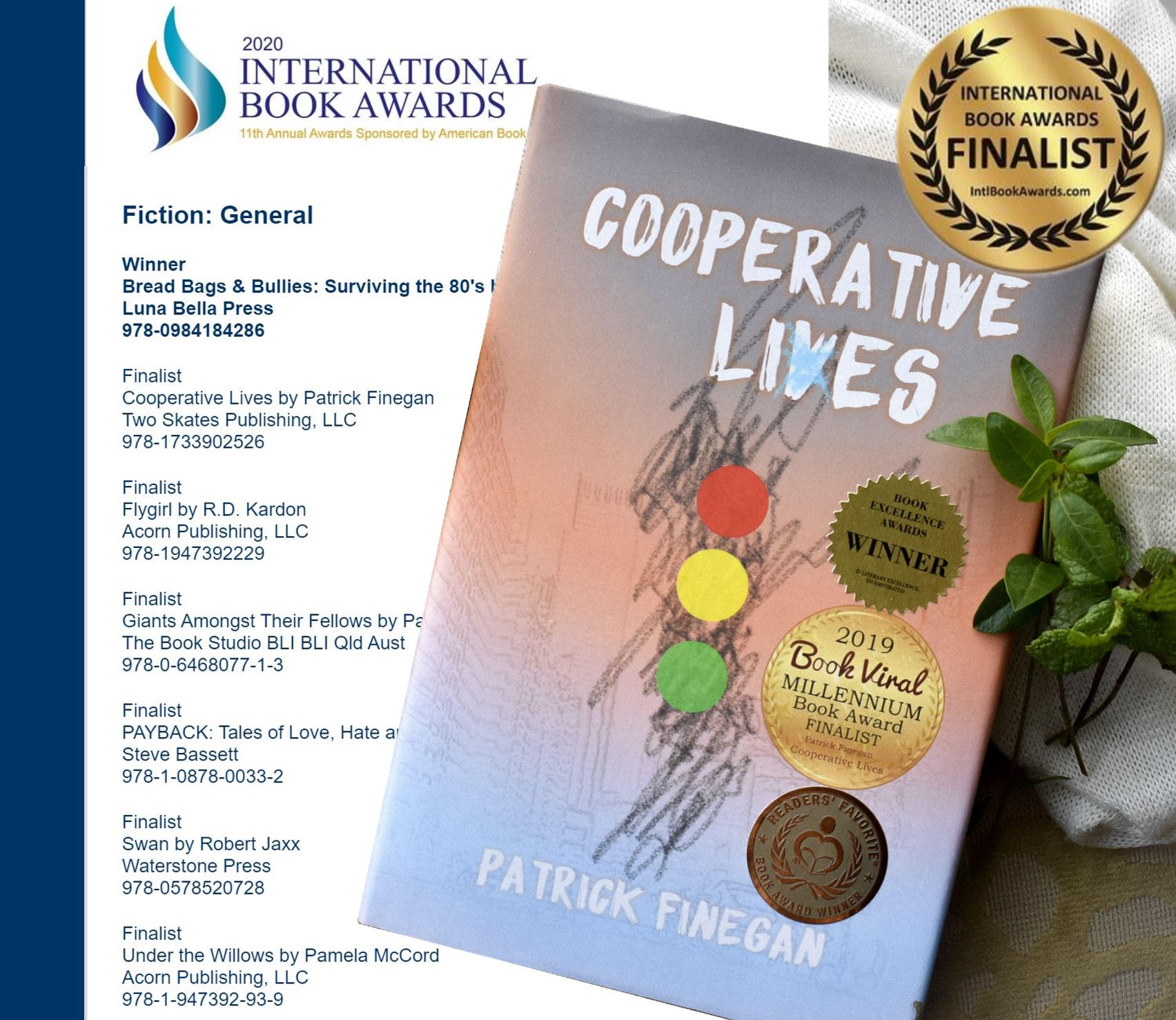 American Book Fest announced the winners and finalists of THE 2020 INTERNATIONAL BOOK AWARDS (IBA) on July 22, 2020. Among the finalists for Best General Fiction was my novel, Cooperative Lives.
Jeffrey Keen, President and CEO of American Book Fest, said this year's contest yielded over 2,000 entries from authors and publishers around the world, which were then narrowed down to the final results.
Participating publishers included Simon & Schuster, HarperCollins, Penguin Random House, John Wiley & Son, Palgrave Macmillan, Houghton Mifflin Harcourt, Thomas Nelson, Forge, Loyola Press, Shambhala Publications, SoundsTrue, She Writes Press, Free Spirit Publishing and hundreds of national and international Independent Houses.
Congratulations to all winners and finalists, but especially Steven Manchester for his winning entry in the general fiction category, Bread Bags & Bullies: Surviving the 80s. I've added it to my reading list.